15 Feb

Cámara de Representantes reconoce labor de los oficiales de manejo del DRNA

Posted at 10:45h

in

Educación

,

Noticias

0 Comments

Notice

: Trying to access array offset on value of type bool in

/var/www/html/wordpress/wp-content/plugins/bridge-core/modules/shortcodes/shortcode-elements/_social-share/templates/social-share.php

on line

118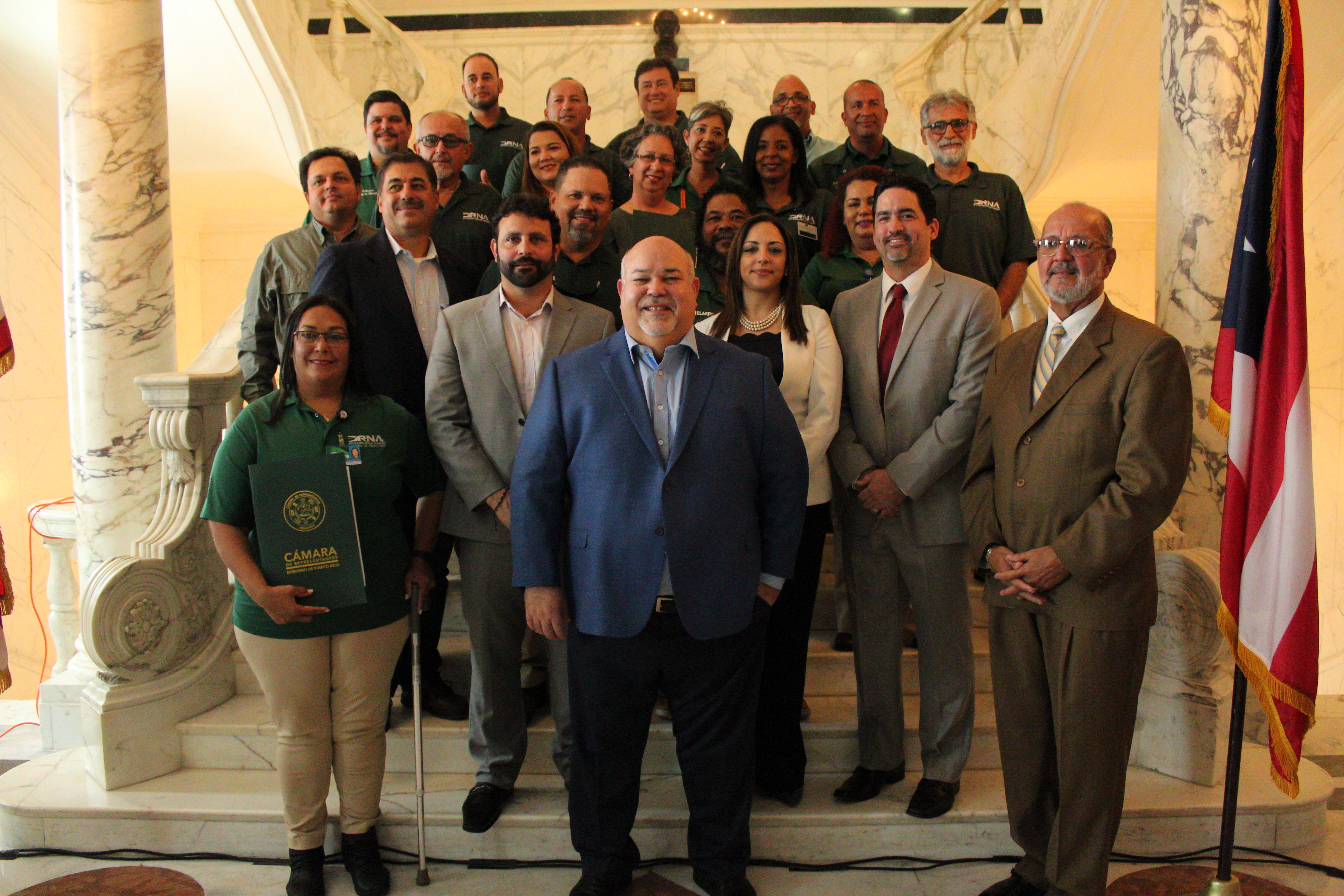 (San Juan) – La Cámara de Representantes, a través de los legisladores José "Che" Pérez Cordero y Joel Franqui Atiles, rindió homenaje a los oficiales de manejo del Departamento de Recursos Naturales y Ambientales (DRNA), quienes son los administradores, protectores y custodios de las áreas naturales protegidas que administra la agencia.
En el evento, al que también asistió el presidente de ese cuerpo legislativo, el representante Carlos "Johnny" Méndez Núñez, los oficiales recibieron una resolución de reconocimiento por su labor y entrega por ser los principales gestores de la protección de las reservas naturales en Puerto Rico.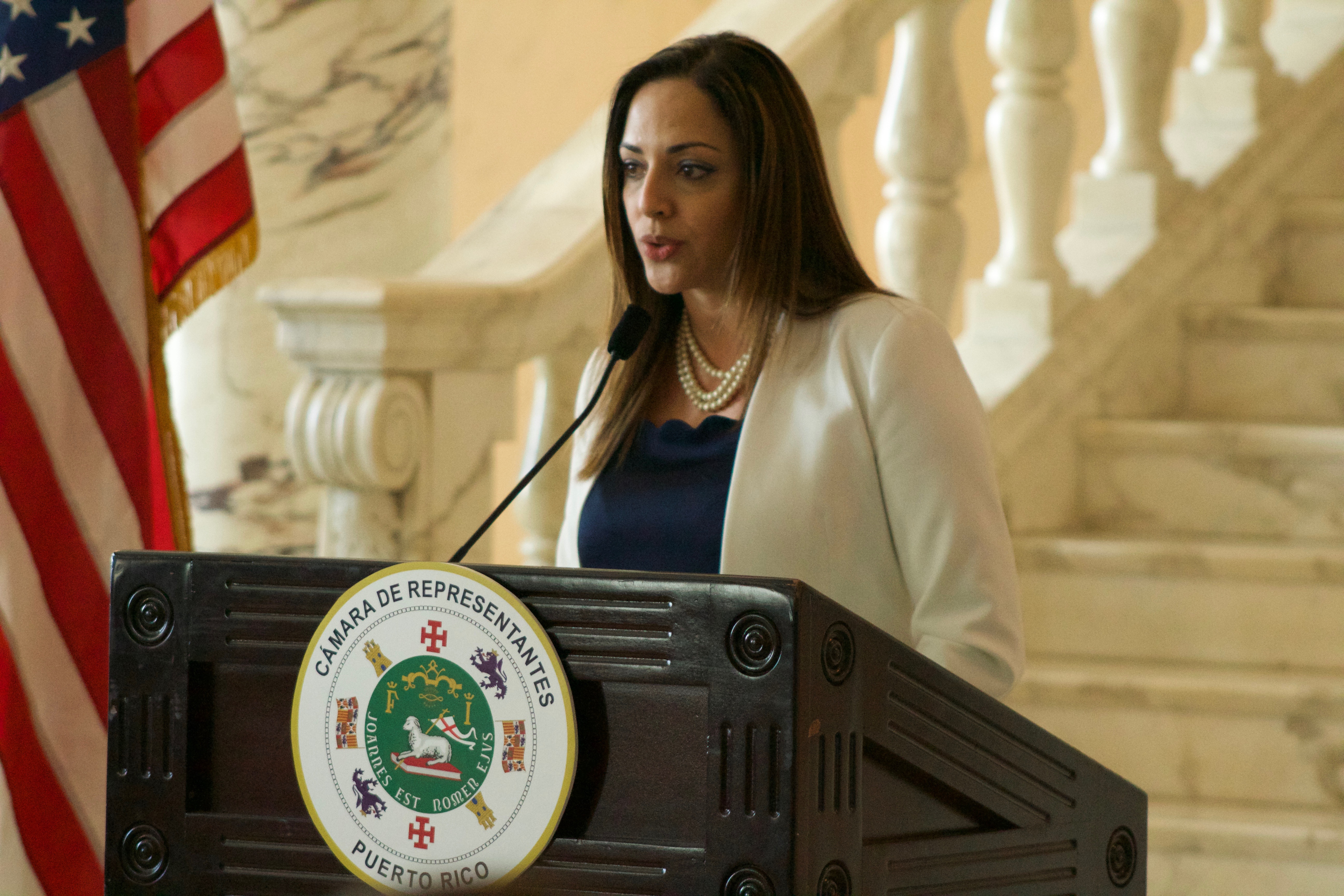 "En el DRNA nos sentimos orgullosos de contar con profesionales como ustedes, servidores públicos que no trabajan 8 horas al día, sino que son oficiales las 24 horas. Ustedes se han destacado por su compromiso con nuestros bosques, reservas naturales y refugios de vida silvestre. Aún en tiempos difíciles, han demostrado valor y coraje para enfrentar los retos. Nuestros recursos naturales están, sin duda, en manos experimentadas y su protección está garantizada", puntualizó la licenciada Tania Vázquez Rivera, secretaria de Recursos Naturales.
Por su parte, el presidente de la Comisión cameral de Recreación y Deportes, Pérez Cordero, destacó que "reconocer la labor que hacen estos valiosos funcionarios es un honor. Son profesionales preparados en temas de ciencia y ecología por lo que sus conocimientos son valiosos para la agencia. Pero más aún, son los guardianes de nuestro tesoro ecológico: nuestros recursos y reservas naturales. Nuestro entorno es nuestra principal riqueza, no solo por asuntos ambientales,  sino también porque con nuestros recursos naturales aseguramos nuestro futuro y el desarrollo económico de un país que atraviesa momentos difíciles. Seguiremos trabajando para proteger y cuidar nuestros recursos naturales de forma coherente, libre de cualquier otro interés".
Recursos Naturales cuenta con casi 30 oficiales de manejo en toda la isla; algunos de ellos tienen más de una reserva a su cargo.
Las áreas naturales protegidas son lugares especialmente valiosos para la conservación y manejo de los recursos naturales de nuestras islas. Además, proporcionan un ambiente sano para la recreación al aire libre. El DRNA administra 20 bosques estatales, 34 reservas naturales y cinco refugios de vida silvestre que albergan los principales ecosistemas de humedales, bosques secos, bosques lluviosos, cuevas, cavernas, aguas subterráneas, islotes, cayos y otros hábitats críticos de especies de flora y fauna vulnerables.