02 Jun

El DRNA y el USDA unen esfuerzos para limpiar 441 cuencas antes de que llegue la temporada fuerte de huracanes

Posted at 07:30h

in

Educación

,

Noticias

0 Comments

Notice

: Trying to access array offset on value of type bool in

/var/www/html/wordpress/wp-content/plugins/bridge-core/modules/shortcodes/shortcode-elements/_social-share/templates/social-share.php

on line

118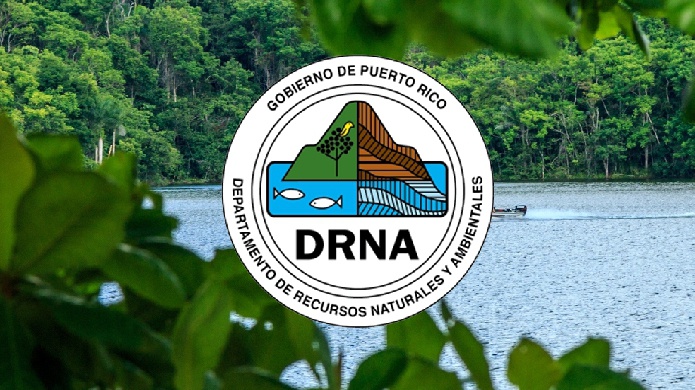 (San Juan) – La secretaria de Recursos Naturales y Ambientales, Tania Vázquez Rivera, informó que su agencia y el Departamento federal de Agricultura (USDA) llevan a cabo esfuerzos conjuntos para limpiar hasta 441 cuencas en todo Puerto Rico, que deberán finalizar para el mes de agosto, poco antes de que comience la temporada fuerte de huracanes.
Varias agencias estatales ya han anunciado las diversas tareas de prevención que están llevando a cabo para evitar mayores complicaciones a las que normalmente causan los huracanes, y que el huracán María acentuó. La encomienda del gobernador Ricardo Rosselló Nevares ha sido acelerar los preparativos a raíz de la experiencia aprendida ante los eventos catastróficos ocurridos.
El Servicio federal de Conservación de Recursos Naturales (NRCS) del USDA, y su programa adscrito de Emergencias de Protección de Cuencas (EWP), provee asistencia financiera y subcontrata empresas que, con el auspicio y asesoría del DRNA, limpian de escombros, material vegetativo, sedimento y otro material indeseable las cuencas de los cuerpos de agua para evitar inundaciones, desbordes y arrastres de material peligroso que pueden causar desastres en la vida y la propiedad.
La iniciativa comenzó el pasado octubre y se espera que para agosto esté finalizada. El plan de limpieza no suele tomar más de diez días por cuenca. El NRCS escogió unos 441 sitios en toda la Isla Grande más Vieques y Culebra, así como sectores en Islas Vírgenes, que requieren la intervención de saneamiento. Sin embargo, fueron visitados sobre 1,000 lugares.
Una obstrucción mayor de una cuenca puede provocar una gran inundación al no tener salida la masa de agua. La limpieza se hace igualmente en la parte terrestre de las cuencas.
Edwin Almodóvar dirige el NRCS, área del Caribe, mientras Edwin Martínez es el director interino para el área del Caribe de EWP.
La titular de las agencias ambientales del gobierno sostuvo que "es en estos esfuerzos intergubernamentales, en los que cada agencia ofrece la capacidad que tiene, donde reside el éxito de las iniciativas. El gobierno estatal no tiene en este momento de estrechez fiscal todos los recursos necesarios, sin embargo, podemos, al igual que los municipios participantes, agilizar permisos bajo nuestra autoridad, aunar esfuerzos y el conocimiento de las áreas necesitadas, y el resultado es la rápida movilización de recursos y una capacidad operativa mayor y de más amplitud", manifestó en declaraciones escritas enviadas a la prensa.
Explicó Vázquez Rivera, también presidenta de la Junta de Calidad Ambiental, que los criterios de la iniciativa federal-estatal son proteger vidas y propiedad, reducir la cantidad de viviendas y edificaciones afectadas, y el costo-beneficio ambiental y económico. La USDA destinó 25 millones de dólares para financiar estas tareas que tiene al DRNA como el auspiciador estatal.
(Por un error involuntario se informó equivocadamente en una versión anterior de esta nota que FEMA había financiado estas operaciones. En esta edición corregimos el lamentable error.)
Áreas en Adjuntas, Añasco, Barranquitas, Bayamón, Caguas, Coamo, Gurabo, Juana Díaz, Naranjito, Orocovis, San Germán, Utuado y Yauco ya han sido trabajadas.
Un documento federal indica que "la cooperación entre las agencias de gobierno locales (por ejemplo, el DRNA) y el NRCS en el área del Caribe ha producido muchos beneficios que no podrían haberse alcanzado si cada agencia hubiese operado independientemente", se informó.