17 Sep

Recursos Naturales activa su plan de emergencias por huracán María

Posted at 18:26h

in

Noticias

0 Comments

Notice

: Trying to access array offset on value of type bool in

/var/www/html/wordpress/wp-content/plugins/bridge-core/modules/shortcodes/shortcode-elements/_social-share/templates/social-share.php

on line

118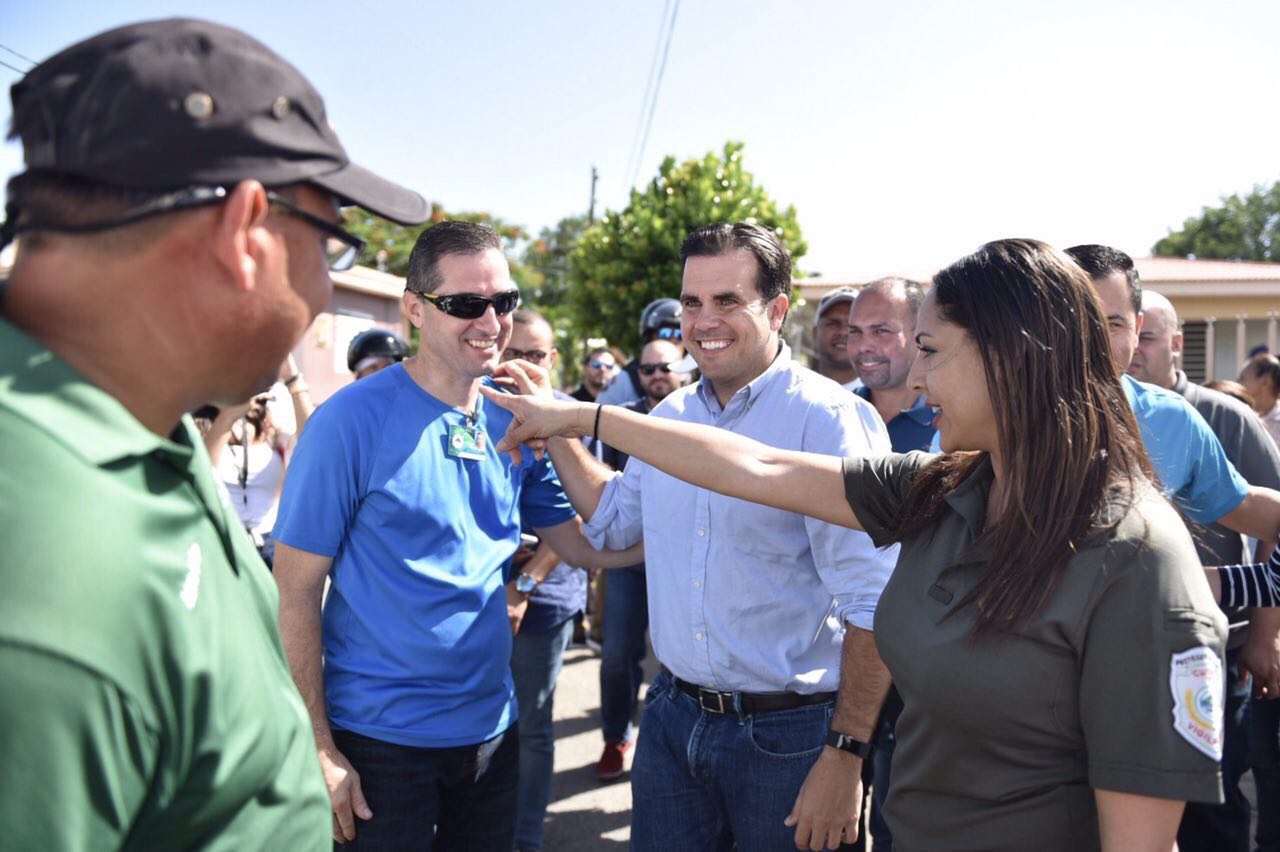 (SAN JUAN) – Ante el pronóstico de la tormenta María por la región de Puerto Rico, el Departamento de Recursos Naturales y Ambientales (DRNA) continúa los preparativos de mantenimiento y limpieza en municipios y activó su plan de emergencias para enfrentar los efectos del fenómeno atmosférico.
La jefa de Recursos Naturales, la licenciada Tania Vázquez Rivera, informó este domingo que el Cuerpo de Vigilantes está activo con su plan de contingencia para dar apoyo a la Policía de Puerto Rico y a la Agencia Estatal para el Manejo de Emergencias y Administración de Desastres. Asimismo, personal técnico de la agencia identificó equipo, maquinaria y generadores eléctricos para colaborar con los municipios, especialmente en Loíza, Salinas y Vega Baja, y agencias estatales.
"Es muy importante que estemos preparados; por eso, las siete regiones del DRNA están listas y trabajando en el abasto de combustible para nuestros vehículos. Igualmente, revisamos nuestro sistema de radiocomunicaciones y tomamos medidas adicionales para la comunicación. Mañana, lunes, la Isla de Mona y Caja de Muertos serán desalojadas, así como las zonas de acampar en nuestras áreas naturales, como parte del plan de contigencia. También, continuamos con los trabajos de limpieza y mitigación en cuerpos de agua en Loíza, Salinas y Vega Baja", explicó Vázquez Rivera.
De la misma forma, la funcionaria puntualizó que las 14 casas bomba están trabajando y se contrató personal adicional para atender cualquier emergencia que surja con ellas. Sobre ese particular, la licenciada alertó a la ciudadanía y solicitó la ayuda para evitar riesgos por inundaciones.
"Heredamos un sistema de infraestructura pobre; la cooperación de la ciudadanía es esencial para evitar riesgos y emergencias que atenten contra la vida de nuestros ciudadanos. Pedimos la cooperación de todos y solicitamos que no dejen basura ni escombros expuestos que puedan provocar que las alcantarillas, desagües y sistemas de bombeo se tapen", dijo sobre el particular.
Recordó, por otro lado, que algunas áreas son susceptibles a inundaciones, por lo que pidió a las familias revisar los planes de emergencias para que, de vivir en zonas inundables, puedan ejecutarlos rápidamente protegiendo la vida y propiedad.