12 Aug

Remueven 14 toneladas de basura del Embalse Carraízo

Posted at 09:53h

in

Educación

,

Noticias

0 Comments

Notice

: Trying to access array offset on value of type bool in

/var/www/html/wordpress/wp-content/plugins/bridge-core/modules/shortcodes/shortcode-elements/_social-share/templates/social-share.php

on line

118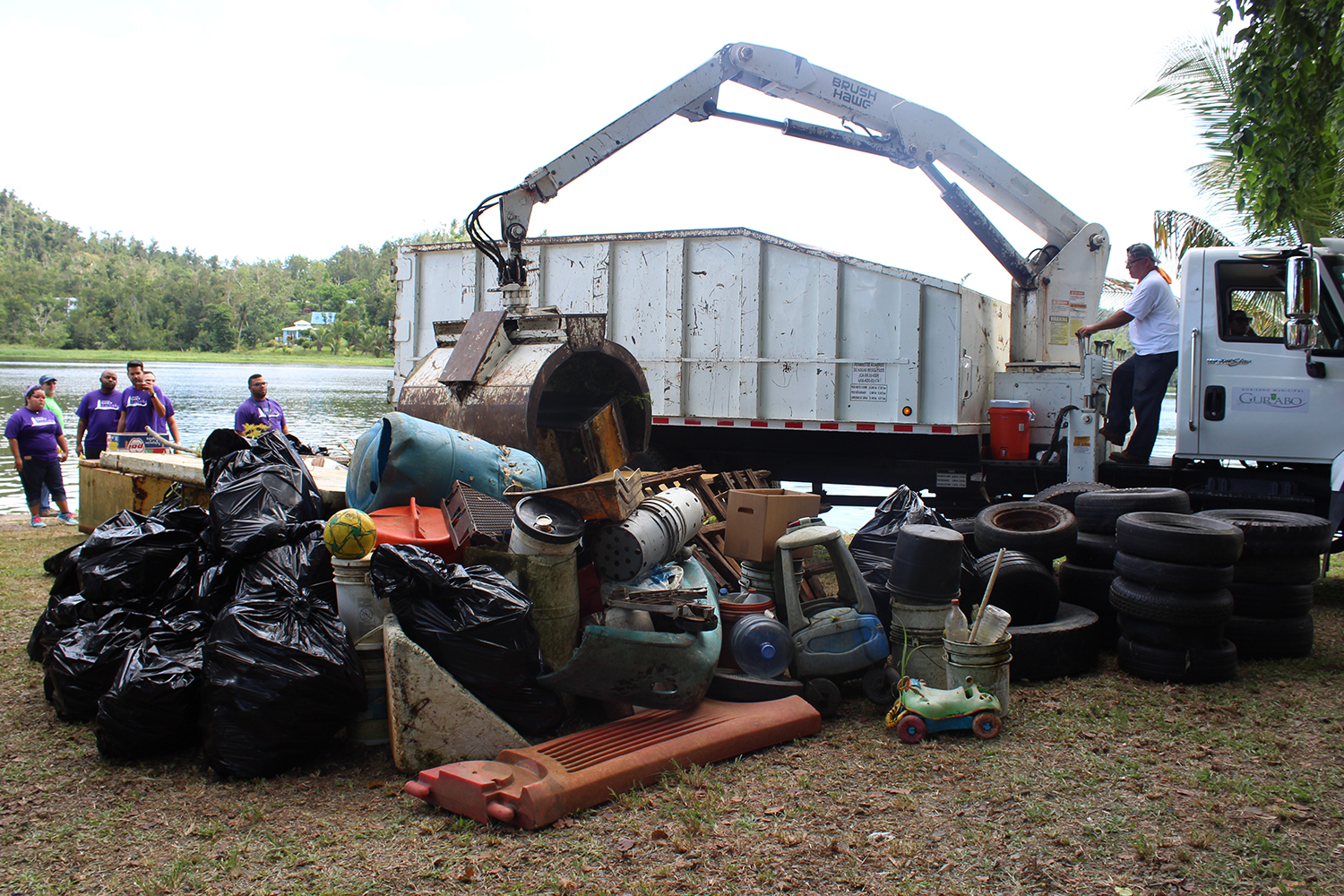 (Gurabo) – Catorce toneladas de desperdicios fueron recogidas este sábado en el Embalse Carraízo, donde se celebró por décimo tercer año consecutivo la limpieza de ese cuerpo de agua.
El presidente del Club de Pesca de Gurabo, Ismael Vélez, informó que personal de las agencias ambientales, el Municipio de Gurabo y voluntarios recogieron, entre otros desperdicios, 43 neumáticos, 14 neveras, 2 cilindros de gas, un televisor, una máquina de ejercicios, bicicletas, paletas de madera, generadores eléctricos y materiales plásticos.
"Aunque la iniciativa es buena, es una lástima que tengamos que limpiar constantemente este embalse que es uno de los principales en todo Puerto Rico y que sirve a más de 600 mil personas; no obstante, mi agradecimiento siempre al Club de Pesca de Gurabo, a la comunidad, al Municipio de Gurabo y a las agencias estatales y federales que hacen posible esta limpieza", apuntó la secretaria de Recursos Naturales, Tania Vázquez Rivera.
Vélez, entretanto, indicó que "exhortamos siempre a las personas de que no se tire la basura; que la basura no habla, pero deja mucho que decir de usted. Así que les exhorto que la basura se tira al zafacón y no a la orilla de los embalses".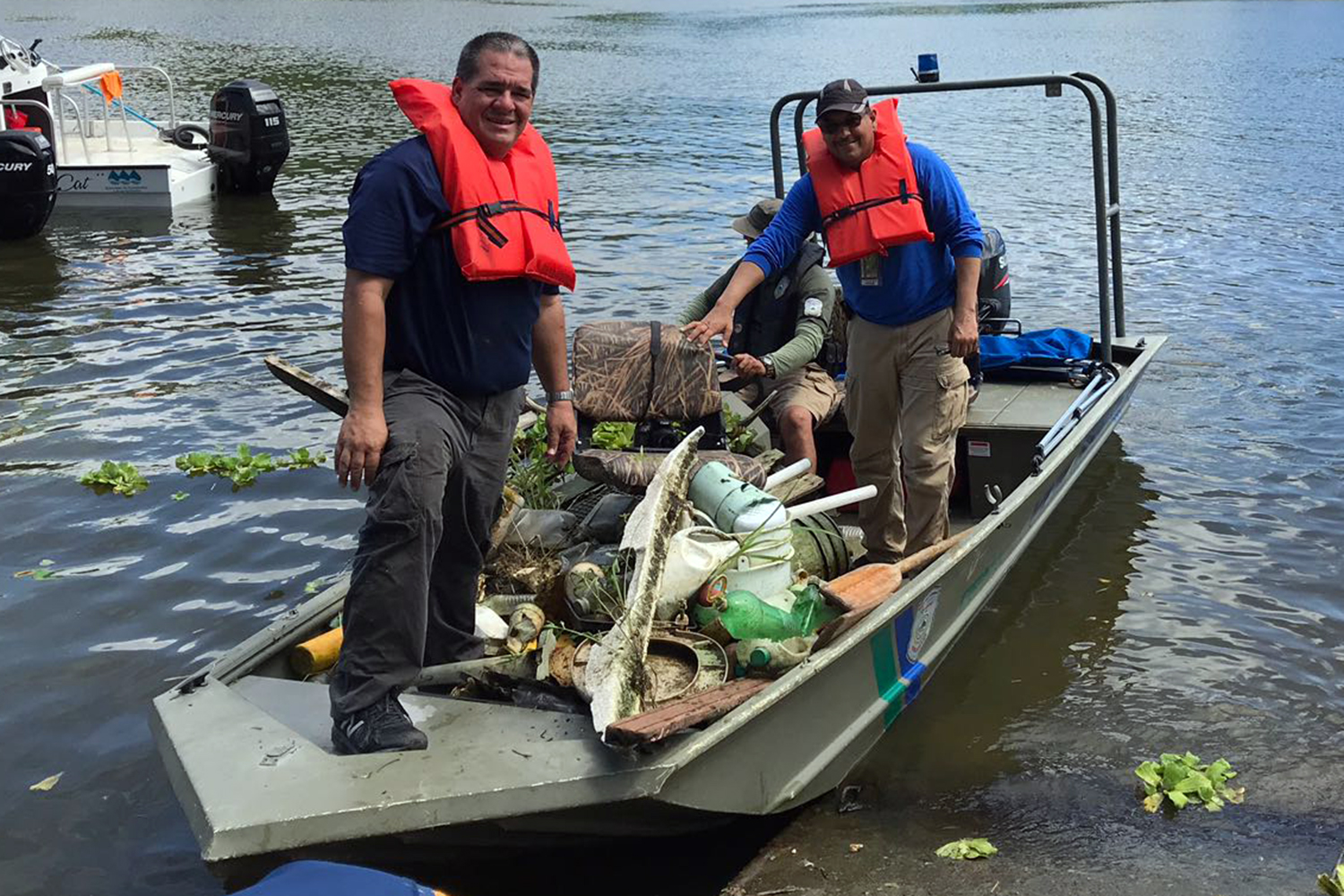 Asimismo, la alcaldesa de Gurabo, Rosachely Rivera Santana, admitió que aún hay mucho espacio para crear conciencia sobre los cuerpos de agua. "Lamentablemente todavía nos queda demasiado por hacer para que la gente pueda entender la importancia de mantener los embalses, los lagos, los ríos de nuestro país en buenas condiciones. Exhorto a que puedan mantener y crear conciencia sobre esta situación. Queremos un ambiente limpio y saludable. Quiero que el próximo año podamos tener más personal, más gente y menos basura", sostuvo sobre el particular.
El Departamento de Recursos Naturales y Ambientales, la Autoridad de Acueductos y Alcantarillados, la Agencia federal de Protección Ambiental (EPA, por sus siglas en inglés) y el Municipio de Gurabo participaron del evento que ya tiene fecha para su décimo cuarta edición en agosto de 2019.
"Es triste que a estas alturas y luego de 13 años  todavía encontremos neveras, compresores, calentadores, tanques de gas. El llamado es a que entiendan que este lago se convierte en agua potable; en la medida en que depositamos este tipo de basura y de chatarra en las orillas del lago para que eventualmente caigan en el agua estamos provocando contaminación, eso implica más esfuerzo en la planta para poder tratar el agua", puntualizó, por su parte, el ingeniero Roberto Martínez, director de la región metro de Acueductos y Alcantarillados.
En los pasados 13 años se han recogido, según cifras del Club de Pesca de Gurabo, unas 250 toneladas de basura.