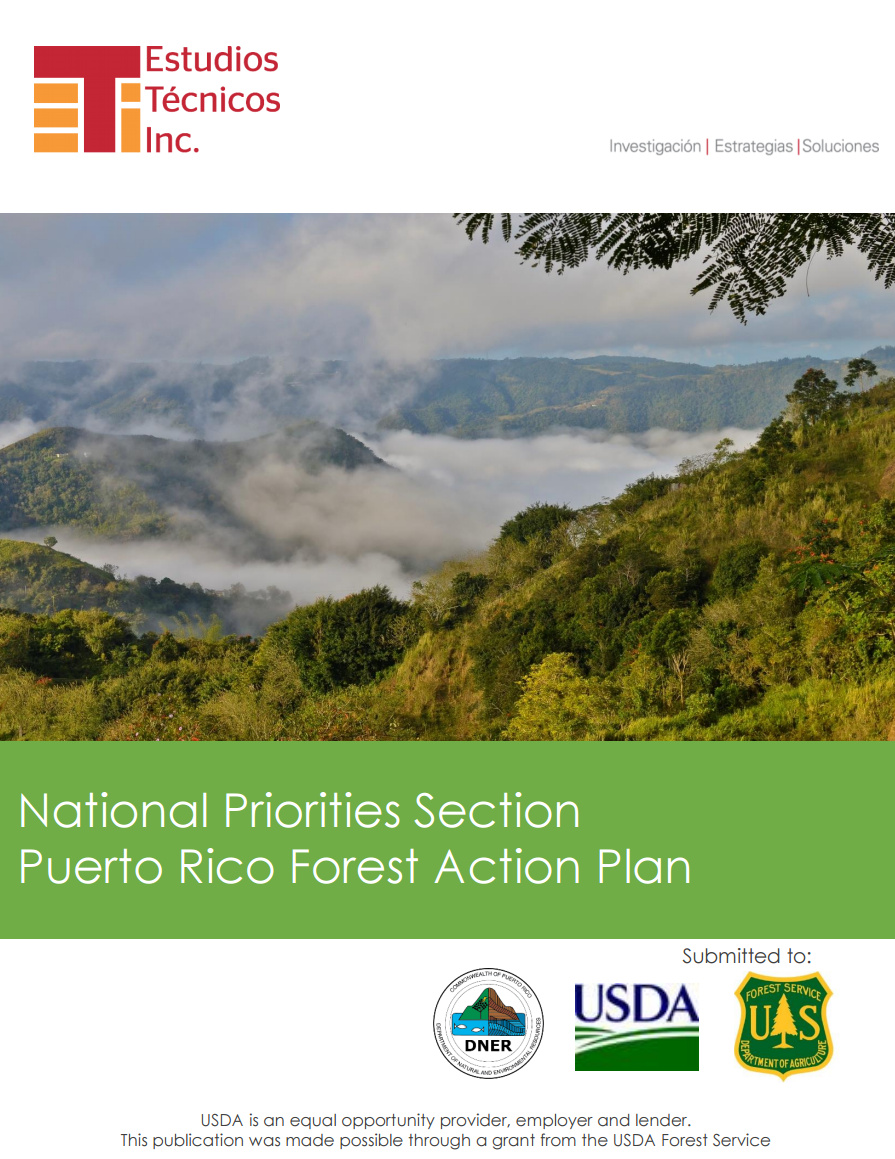 09 Jan

National Priorities Section Puerto Rico Forest Action Plan

This report presents the National Priorities Section of the Puerto Rico Forest Action Plan. The Department of Natural and Environmental Resources (DNER) developed the Puerto Rico Forest Action Plan in 2010, according to the 2008 Farm Bill. It required that each state develop a long-term, state-wide assessment and strategies for forest resources focused on the following three National Priorities:
Conserve and Manage Working Forest Landscapes for Multiple Values and Uses,
Protect Forests from Threats, and
Enhance Public Benefits from Trees and Forests.
The Puerto Rico Forest Action Plan identified six priority issues and seven priority landscapes. To address these issues and priorities, the plan includes 69 strategies. 1
Recently, it was required that all Forest Action Plans must contain a new section titled "National Priorities", describing actions and success stories contributing to each national priority. The purpose is to demonstrate how federal investments leverage other resources and produce measurable outcomes that address national priorities.
This National Priorities section serves as a record of activities taken by all Commonwealth stakeholders to address strategic goals. It includes efforts and achievements of the DNER as well as other federal and Commonwealth agencies, and NGOs working in forest protection. The information was gathered through interviews, data provided by government officials and the revision of secondary data.