29 Jun

Cuerpo de Vigilantes del DRNA celebra su 40 aniversario

Posted at 17:17h

in

Educación

,

Noticias

0 Comments

Notice

: Trying to access array offset on value of type bool in

/var/www/html/wordpress/wp-content/plugins/bridge-core/modules/shortcodes/shortcode-elements/_social-share/templates/social-share.php

on line

118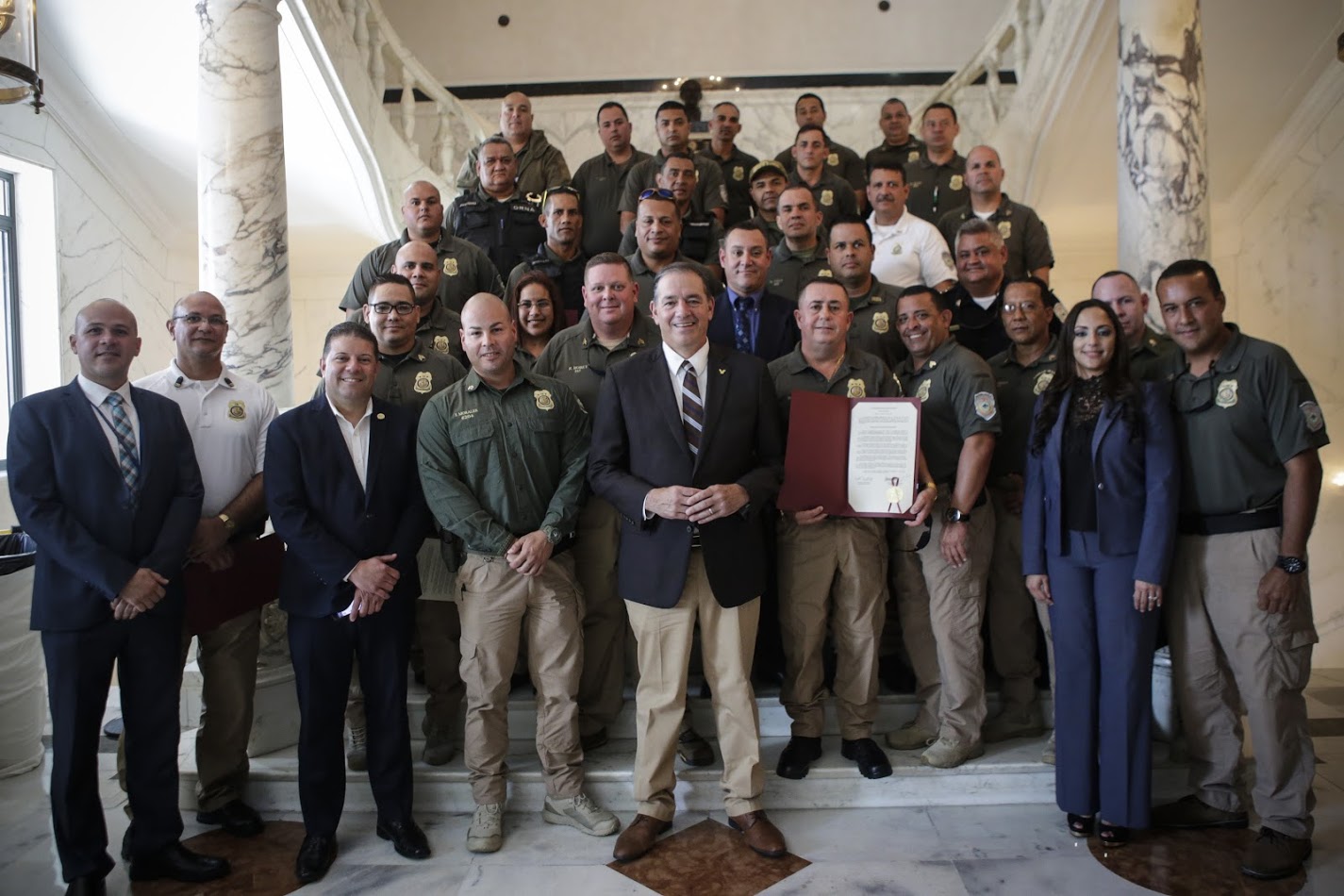 (San Juan) – El Cuerpo de Vigilantes del Departamento de Recursos Naturales y Ambientales (DRNA) celebró este jueves, 29 de junio, su 40 aniversario, evento que dio paso a un homenaje del Senado de Puerto Rico, específicamente de la Comisión de Seguridad Pública y su presidente, el senador Henry Neumann.
La secretaria del DRNA, la licenciada Tania Vázquez Rivera, explicó en medio de su mensaje en el evento celebrado en El Capitolio la importancia del organismo para la seguridad y protección de los recursos naturales. "Lo he dicho en otras ocasiones y hoy lo reitero: los agentes del Cuerpo de Vigilantes son los ojos y oídos de la agencia; sin ellos, el DRNA carecería de una pieza fundamental. Hoy celebramos 40 años de muchos logros y aprendizaje, aunque aún nos falta camino por recorrer. Estoy segura que los próximos años serán de metas alcanzadas y muchos objetivos cumplidos", destacó la funcionaria.
Por su parte, el comisionado del Cuerpo de Vigilantes, Luis Medina Muñiz, agradeció a los 360 agentes que día tras día velan por el cumplimientos de los estatutos ambientales. "Vivo orgulloso de trabajar en un grupo con excelentes profesionales y cuya misión es tan importante. Me honra vestir el uniforme de vigilante por 22 años; ustedes son el fundamento de la agencia y hoy los celebramos", dijo.
En el homenaje participó también el exgobernador Carlos Romero Barceló quien en 1977 firmó la Ley 1 de 1977, estatuto que creó el organismo de seguridad y protección de los recursos naturales. La ley establece, entre otras cosas, la otorgación de mecanismos  e instrumentos a los agentes del Cuerpo para proteger, preservar y conservar los recursos de la que la agencia es custodia.
Vázquez Rivera, asimismo, adelantó que como parte de su administración ofrecerá especial atención al Cuerpo de Vigilantes; entre los asuntos a atender está el ofrecimiento de equipo nuevo y tecnológico, nuevos vehículos y embarcaciones, así como expandir el programa de talleres y charlas.