01 Mar

Recursos Naturales llevará servicios a villas pesqueras en toda la isla

Posted at 09:37h

in

Educación

,

Noticias

0 Comments

Notice

: Trying to access array offset on value of type bool in

/var/www/html/wordpress/wp-content/plugins/bridge-core/modules/shortcodes/shortcode-elements/_social-share/templates/social-share.php

on line

118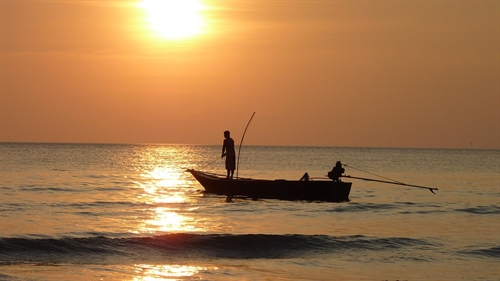 (San Juan) – La secretaria del Departamento de Recursos Naturales y Ambientales (DRNA), la licenciada Tania Vázquez Rivera, anunció este jueves que el Negociado de Pesca y Vida Silvestre, la Oficina del Comisionado de Navegación, la Secretaría Auxiliar de Permisos y el Cuerpo de Vigilantes trasladarán sus servicios, a partir de la próxima semana, a las villas pesqueras como parte de los proyectos de la agencia para atender este sector.
La titular explicó que el esfuerzo, denominado DRNA en tu villa pesquera, comenzará el miércoles, 7 de marzo en Cataño y se extenderá a distintas regiones de la isla durante este mes para así lograr que los pescadores estén orientados y al día en sus documentos de cara a la Semana Santa.
"Los pescadores son una parte esencial en el manejo de los recursos pesqueros de la isla y es nuestro compromiso, y el de esta administración, atenderlos. Es por eso que hemos establecido este proyecto que irá directamente a las villas y ofrecerá los servicios a nuestros pescadores; allí podrán aclarar las dudas con los técnicos del DRNA y gestionar sus licencias o permisos", destacó la jefa de Recursos Naturales.
Puntualizó, por otro lado, que aquellos interesados en recibir sus documentos deben comunicarse con la Oficina de Licencias y Permisos al (787) 999-2200 extensiones 2852 y 2855 para verificar que su solicitud esté completa. Los horarios de oficina son de lunes a viernes de 8:00 de la mañana a 4:30 de la tarde.
Aquellas personas que necesiten los requisitos para solicitudes de pesca comercial y renovación de marbetes de embarcaciones pueden acceder estos enlaces:
http://drna.pr.gov/documentos/transferencia-de-embarcacion-2/
http://drna.pr.gov/formularios/cp-09-solicitud-de-licencia-de-pesca-comercial/
http://drna.pr.gov/documentos/renovacion-de-licencia-y-marbete-de-embarcacion/
Fechas y lugares:
Miércoles, 7 de marzo | 9:00 a.m. a 3:00 p.m. | Villa Pesquera de Cataño
Viernes, 9 de marzo | 9:00 a.m. a 3:00 p.m. | Las Croabas, Fajardo
Miércoles, 14 de marzo | 9:00 a.m. a 3:00 p.m. | Villa Pesquera de Pozuelo, Guayama
Viernes, 16 de marzo | 9:00 a.m. a 3:00 p.m. | Crash Boat, Aguadilla
Miércoles, 21 de marzo 9:00 a.m. a 3:00 p.m. | Villa Pesquera Playa de Ponce
Viernes, 23 de marzo | 9:00 a.m. a 3:00 p.m. | Puerto Real Cabo Rojo